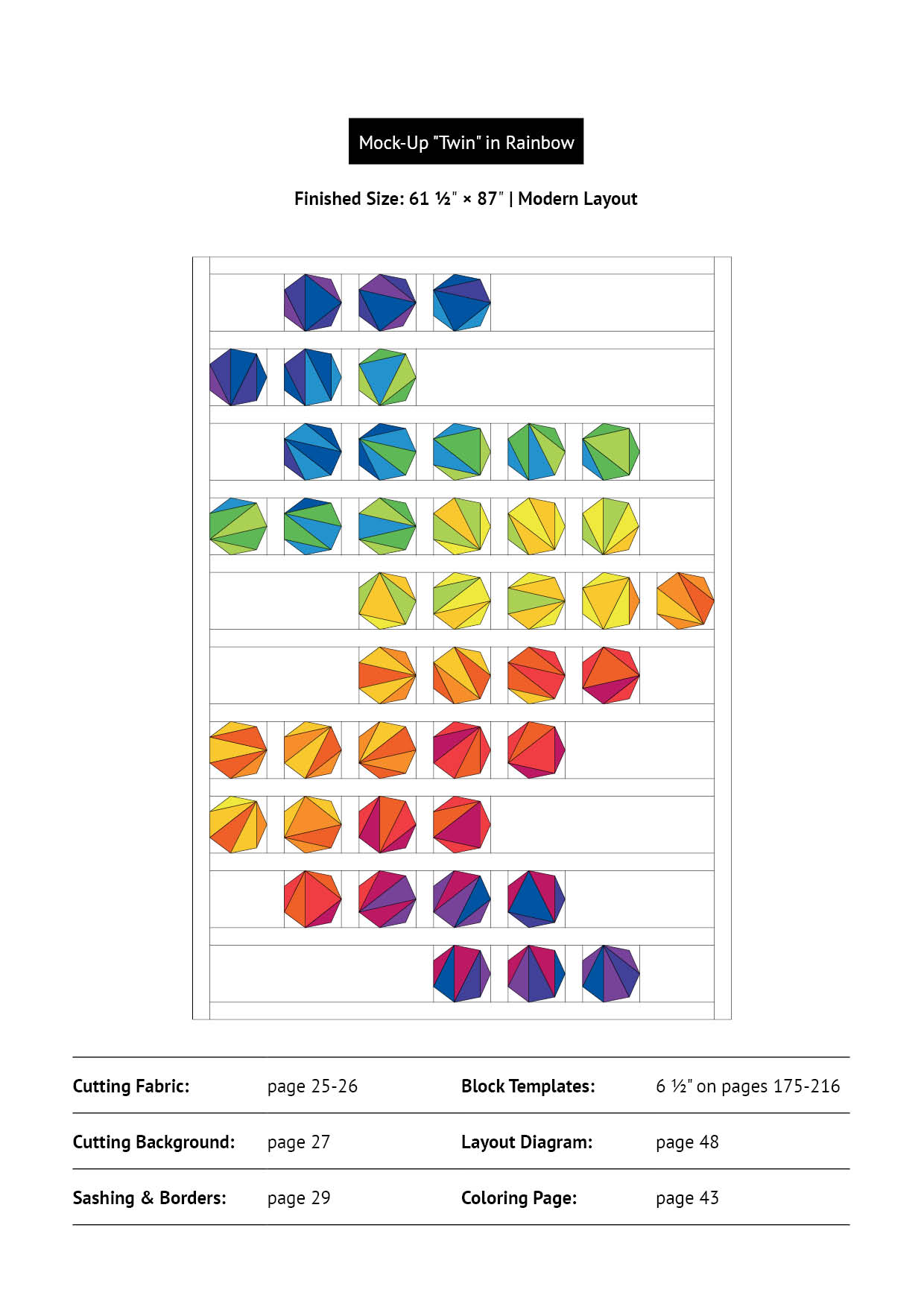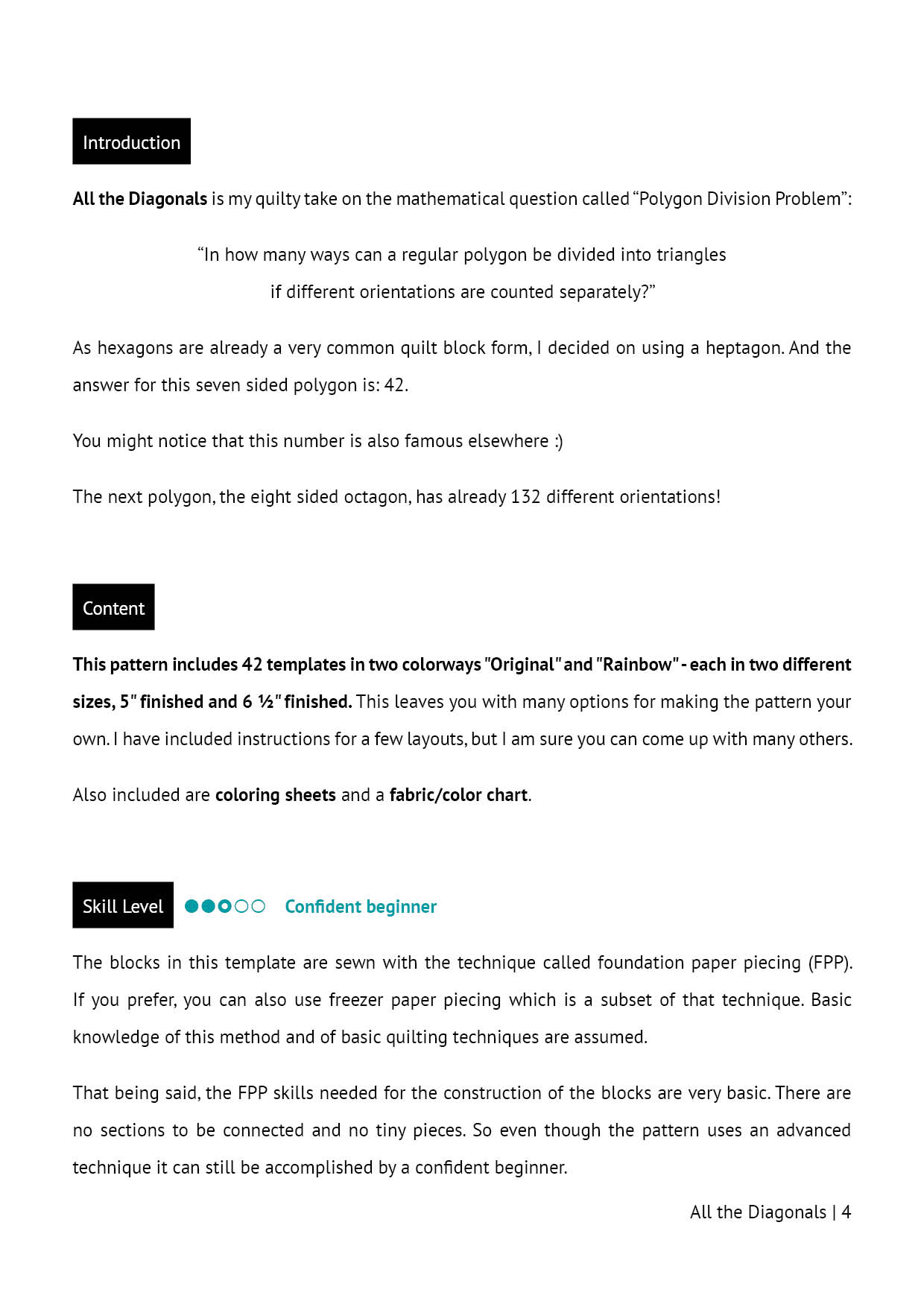 All the Diagonals
On Sale
All the Diagonals
quilt pattern by Melanie of
@mellmeyer
.
Introduction
All the Diagonals
is my quilty take on the mathematical question called "Polygon Division Problem": "In how many ways can a regular polygon be divided into triangles if different orientations are counted separately?"
As hexagons are already a very common quilt block form, I decided on using a heptagon. And the answer for this seven sided polygon is: 42. You might notice that this number is also famous elsewhere :)
The next polygon, the eight sided octagon, has already 132 different orientations!
Content
This pattern includes 42 templates in two different sizes, 5" finished and 6 1/2" finished in two colorways each "Original" and "Rainbow" (aka a 12-fabric-gradient design). Also included are full quilt instructions - including fabric requirements and cutting tables - for different quilt versions: Baby, Baby II, Big Twin, Throw and Twin. (see additional pictures)
But I am sure you can come up with many others. 
Also included are coloring sheets for all the different versions and a fabric/color chart.
As an extra you will receive a link to:
.jpg coloring sheets if you prefer digital coloring.
Skill Level

Confident beginner | Pattern assumes that the quilter has basic piecing and quilting knowledge.
The blocks in this template are sewn with the technique called foundation paper piecing (FPP). If you prefer, you can also use freezer paper piecing which is a subset of that technique. Basic knowledge of this method and of basic quilting techniques are assumed.
That being said, the FPP skills needed for the construction of the blocks are very basic. There are no sections to be connected and no tiny pieces. So even though the pattern uses an advanced technique it can still be accomplished by a confident beginner.
Technical Stuff
You will receive a .pdf file for instant download at checkout; also being delivered to your email after your purchase is complete.
Limited number of downloads, so please save to your device.
PDF can be viewed on your device or printed. You will at least need to print the template pages.
The page format is A4, but the pages are set up in a way that you can also print all content onto a letter sized paper without losing any information.
Copyright
Pattern is for one person use only. The pattern is intended for non-commercial use by home sewers and may not be reproduced or distributed without the express written consent of the author. Printing a single copy for personal use is permitted.
Inspriation & Social Media
For further inspiration visit my website
www.mellmeyer.de
and look through the Instagram hashtag
#mm_allthediagonals
.
For questions or additional information, please don't hesitate to contact me at
mail@mellmeyer.de
I am looking forward to seeing your version!
Best wishes
xo Melanie